Consumer Reports
A nonprofit organization providing unbiased product ratings and reviews since 1936. They put over 4000 products through rigorous testing each year.
---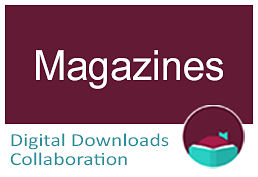 Libby Magazines - Digital Downloads Collaboration
Check out popular magazines for adults, teens, and kids. All issues are always available to check out. Magazines don't count toward the checkout limit of 25, so you can check out several magazines at a time. All you need is a library card.