Troy-Miami County Public Library is a county district library governed by a seven-member Board of Trustees. Three trustees are appointed by a Common Pleas Court judge and four are appointed by the County Commissioners. Establishing policies is one of the primary responsibilities of the Board of Trustees.
Board Roster:
Rachael Boezi, Lucy Bailey, Doug Christian, David Lindeman, Adrienne Barnes, Robert Schlemmer, and Stephanie Baker-Silk.
The Board meets on the third Wednesday of each month, except July, at 4 p.m. in the library's board room. For information, please call 937-703-4275 prior to the meeting.
The Board of Trustees have a special meeting at 4 p.m., June 2, in the Community Room.
Board of Trustees meeting dates for 2021: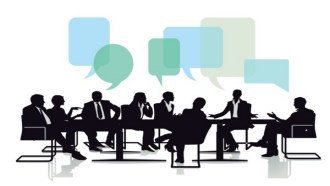 May 19
June 2
June 16
August 18
September 15
October 20
November 17
December 15